Living near Washington, DC, I get exposure to BYOD thinking from both the federal government and the commercial sector, making me more partial to flexible yet secure BYOD solutions. Lately, I've become partial to desktop-as-a-service.
DaaS works well for BYOD, telework programs, and even continuity of operations. It exists at the intersection of cloud hosting and mobile devices and provides a secure, remotely hosted Windows desktop for applications and data that is accessible from tablets, smartphones, notebooks, and even older PCs.
It works similarly to virtual network control, remote desktop protocol, and other remote access methods that even old-school remote users should recognize.
One example of a DaaS offering is OnLive Desktop, a virtual desktop for the iPad and Android tablets available at the iTunes App Store and on Google Play. It's readily available and ideal as an entry-level or pilot solution if you want to acquaint yourself with DaaS. OnLive offers free and subscription-based versions of the service.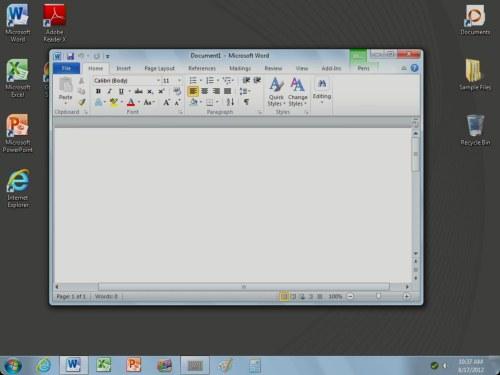 Consider a sales engineer who works from home. DaaS would give the engineer secure access to corporate applications and data from a home PC or personal tablet, a corporate PC (when the engineer visits the local corporate office for a meeting), or a company tablet (when the engineer is working on a customer site). The engineer enjoys global access to apps and data without concerns about application compatibility or security, because the desktop is a service in the cloud and is not dependent on the device being used.
At first glance, DaaS security can be a point of misunderstanding. However, item No. 5 in this recent Desktone whitepaper (registration required) dispels the myth that data is insecure, because employee data resides in a corporate datacenter, not locally on the device or at the cloud-hosting provider. Not to mention corporate firewalls and an active directory are still very much in play protecting your data.
Two-factor authentication
DaaS offers various secure access options, including two-factor authentication such as RSA, RADIUS OTP tokens, and smart cards. Put security high up in your list of requirements, because security features can vary from provider to provider.
All desktop application and operating system patching is handled at the cloud hosting provider. There is no need for any user or even the local IT department to intervene, as is sometimes required in the corporate desktop PC world.
Choosing a DaaS provider is only getting easier. Major cloud and infrastructure providers like Citrix, VMware, and Boxtone are offering DaaS to their customers. Even large professional services firms such as CSC are offering it. Nailing down the right provider for your organization might be as easy as going to your cloud-hosting provider. As with any cloud service, pricing and features vary by provider.
DaaS brings the best of user experience, secure access, operating system, and application security to corporate BYOD programs. Give it a look if your BYOD program is supporting multiple devices.