CES 2014, held in Las Vegas January 6-9, saw a concerted drive toward the connected car.
Audi announced its participation in the Google-led Open Automotive Alliance, which aims to see new automobiles use a common Android platform. The alliance's other members are General Motors, Honda, Hyundai, and chipmaker Nvidia.
"This will become huge," predicted Praveen Chandrasekar, automotive and transportation research manager at Frost & Sullivan. "It's the look and feel that customers are used to in their everyday life, and it's going to make them comfortable."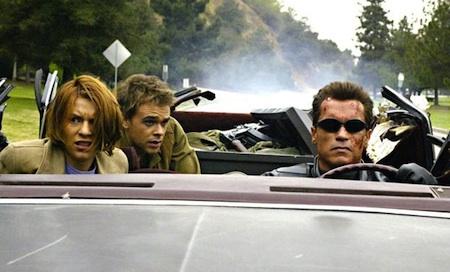 Android devices accounted for 81% of all smartphone shipments in Q3, 2013, IDC found.
The first vehicles with the common Android platform will hit the market later this year. The platform will support Google Places, Google Maps, Google Voice, Google Earth, and the Google Play store.
Other mobile OSs
Apple's iOS mobile OS is being used by some automakers, including BMW, Acura, Mercedes-Benz, Toyota, and Volvo.
Some automakers are hedging their bets -- Audi, GM, and Hyundai also work with Apple, and Ford's Sync Applink works with both iOS and Android.
However, the OEMs that have embraced iOS "have not done so from a central infotainment perspective but as an add-on layer," Chandrasekar pointed out. "With iOS, it's not very clear if Apple wants to make as concerted a push into the industry as Google does."
Microsoft is working with Ford, Fiat, Nissan, and Kia "but it seems to be stopping there," Chandrasekar said.
Staying in touch
The vision of the benefits of having connected cars, as painted by Google's Patrick Brady, is that the car becomes a user's fifth screen.
"Common platforms allow for one connected experience across our phone, tablet, and PC, so we get the right information at the right time, no matter what device we're using," Brady stated. "But there's still an important device that isn't yet connected as seamlessly to the other screens in our lives -- the car."
Tablets have proved to be a highly valuable tool for salespeople, to the extent that several companies, including Salesforce.com, provide them as standard equipment to sales staff. It's not quite clear how much of an advantage being able to download sales data to a vehicle's dashboard screen might prove, but the security aspects of such an act are immediately obvious, and that's where the headaches for IT might begin.
What if a user downloads sales data from corporate back-end servers onto the vehicle's dashboard screen and doesn't log off and erase the data? What if there are others in the car who are not corporate staff, or who are but who shouldn't see that data?
Hacking and other concerns
A tightly coupled user experience across all a person's devices "has the benefit of expanded use cases at the cost of increased attack surface," warned Craig Young, a security researcher and mobile security expert at Tripwire.
Hackers are more likely to compromise users' devices by attacking their smartphones or tablets or home networks than by attacking their automobiles.
"I think Google will bring in some of its elements from the automated car research it's conducting, where it's focusing heavily on cybersecurity," Frost's Chandrasekar said. "And remember, they'll be working directly with [automotive] OEMs, who will tell them what their security requirements are."
Right now, securing home networks and mobile devices is a more immediate concern, because they "are routinely used to access corporate networks, [and] it seems much less likely that connected cars will be commonly used for this in the near future," Young said.
Preventive action
IT departments should become aware of what data the car may or may not be able to access, and should set up policies to protect this data if a car is operated by an unauthorized person or even a temporarily authorized person such as a valet attendant, or it's stolen, Young suggested.
The bottom line is what it has always been -- IT should follow data security best practices and put in place policies that control and manage access to data.
And it should begin thinking now about how to manage access to data from automobiles.